If you are a manufacturer of electronic components interested in exploring effective and focused marketing in Southern California, please feel free to review the following summary of Spectron Components Inc. A detailed 24-page Company Profile can be emailed in a PDF format or USPS mailed upon request.

"WHO'S - WHO" AT SPECTRON

Brian Burnevik - President, Sales Manager, Field Sales Support
Tom Walker - Vice President, Field Sales Orange County, LA South
Chris Lewis - Field Sales LA North, SF Valley, Tri-County
Tammy Nipper - Field Sales San Diego County
Bobbie Alger - Office Administration, Customer Service
Arnesia McNeil - Office Administration, Customer Service
. . . . . . . . . . . .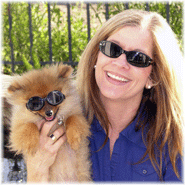 Rhonda Alger - Office Manager, Customer Service.
Little Brutus - Company Mascot, Fearless 8lb Pomeranian.

Our staff consists of four field sales engineers and a field sales engineer who oversees and manages our office and inside sales. We cover the Southern California Market from San Louis Obispo North to the Mexican Border South. Our group's average age is (48) years old with an average of over (25) years of passive and electro-mechanical marketing experience and knowledge in this industry.

MARKET KNOWLEDGE QUIZ

STEP #1 in selling any product into any market is to understand the market itself. The Southern California electronic component market is unique and has a make-up different than Northern California, Georgia, Texas or any other area. If you are an electronic component manufacturer selling into Southern California, test yourself:

Q. How Many Electronic Type OEMs are in Southern California?
Q. What Percentage of these are less than 50 Employees?
Q. What are the 5 Major Electronic Markets in Southern California?
Q. Where are the OEM Accounts by SIC Code and Area?
Q. Are You Currently Reaching the Entire Market?

PRODUCT KNOWLEDGE

Our product knowledge is very current and includes extensive experience in FRONT AND BACK PANEL APPLICATIONS as well as BOARD LEVEL COMPONENTS. Products included are LCD Displays, LED Displays, Fuses, Potentiometers, Audio Connectors, RF Connectors, Electronic Connectors, Power Entry Devices, Cord Sets, Filters, Magnetics, Opto Sensors, Acoustic Components, Switches, Two-Way Radio Products, Electronic Cabinet Racks and Electronic Enclosures.

NBOs - NEW BUSINESS OPPORTUNITIES

Today's market and economy demand a focused level of excellence to succeed and grow. NOTHING LESS WILL DO! Yesterday's business is, simply, yesterday's news.

We have refined a Key-Target-Potential Account selling program to a very focused NBO (NEW BUSINESS OPPORTUNITY) drive. Continued growth will be driven by a company's ability to identify, qualify, target, contact, work with and sell to NEW CUSTOMERS.